https://ics-seville.org/wxaio35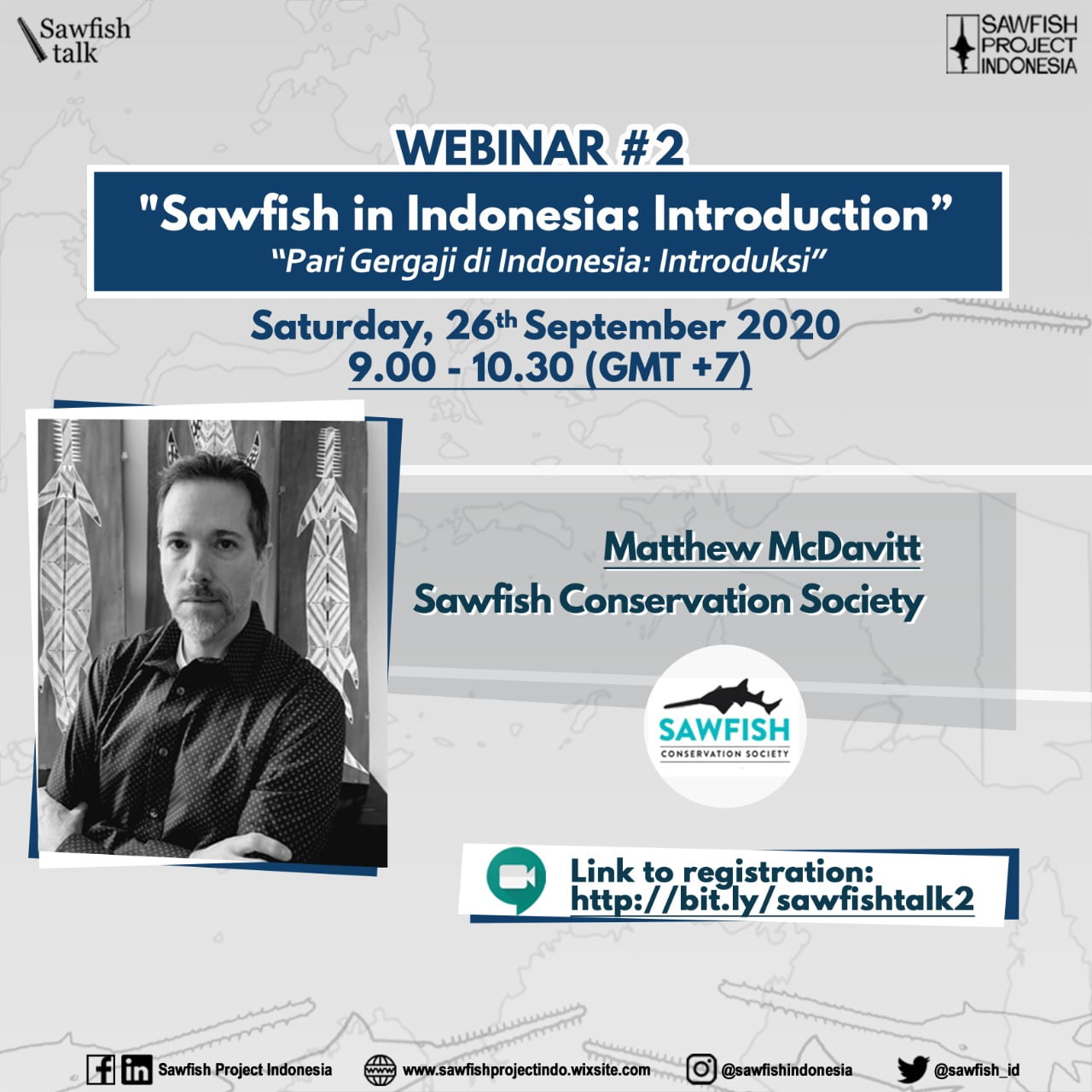 As our campaign on Sawfish protection effort in Indonesia, Sawfish Project Indonesia is again holding the webinar series entitled "Sawfish Conservation in Indonesia : Introduction"
For this second webinar, we've tried to invite Matthew McDavitt from Sawfish Conservation Society, and yes, he will be our speaker!
The webinar will be held on:
Saturday, September 26th 2020
  09.00 – 10.30 WIB
Google Meet
Don't miss it and register yourself at http://bit.ly/sawfishtalk2
See you!
---
Hai Hai TeamSaw!
Dalam rangka menyuarakan upaya perlindungan Pari Gergaji di Indonesia, Sawfish Project Indonesia kembali menyelenggarakan webinar series bertajuk "Webinar Sawfish Talk #2" dengan mengusung tema "Konservasi Pari Gergaji di Indonesia"
Di webinar kedua ini, SPI telah berusaha menghubungi Mathhew McDavitt dari Sawfish Conservation Society, dan ya, beliau akan menjadi pembicara kita!
Webinar akan diselenggarakan pada :
Hari/tanggal: Sabtu, 26 September 2020
Pukul:09.00 – 10.30 WIB
Tempat: Google Meet
Jangan sampai ketinggalan ya! Langsung daftarkan dirimu di http://bit.ly/sawfishtalk2
Ayo terus ajak temanmu untuk bergabung dalam webinar ini ya!
#WeAreCLP #Sawfish #Conservation #Indonesia #SawfishTalk #Webinar2 #ConservationOptimism #SobatHiuPari