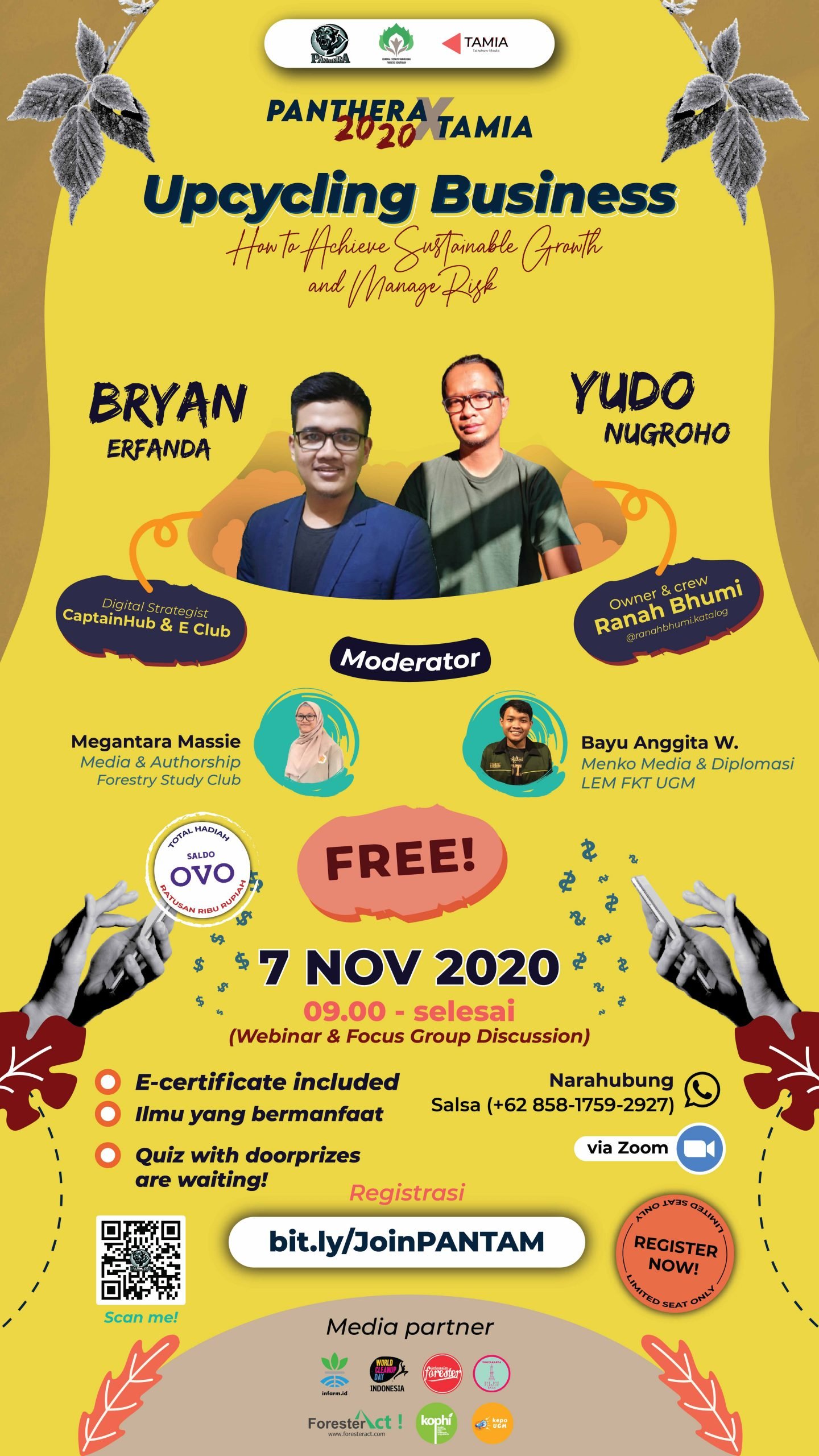 Lembaga Eksekutif Mahasiswa Fakultas Kehutanan Universitas Gadjah Mada
proudly present🎉
"Upcycling Business: How to Achieve Sustainable Growth and Manage Risk"
This year PANTHERA #4 is having a collaboration with Talkshow Media (TAMIA). We will give you a virtual talkshow with inspiring speakers.
🗓️ 7 November 2020
⏰ 09.00 – 11.50 WIB
📍 On your comfy place via Zoom Meeting
Just click on this link to register
It is FREE for everyone
So what are you waiting for???
Yukk buruan daftar karena kesempatan terbatas!
Official Account
Instagram  : @pantherafkt
E-mail         : pantherafkt.ugm@gmail.com
Contact person :
085817592927 (Salsa)
#webinar #webinarmahasiswa #webinarbisnis #webinarmarketing #webinargratis #usahaonline #usahakreatif #belajarbisnisonline