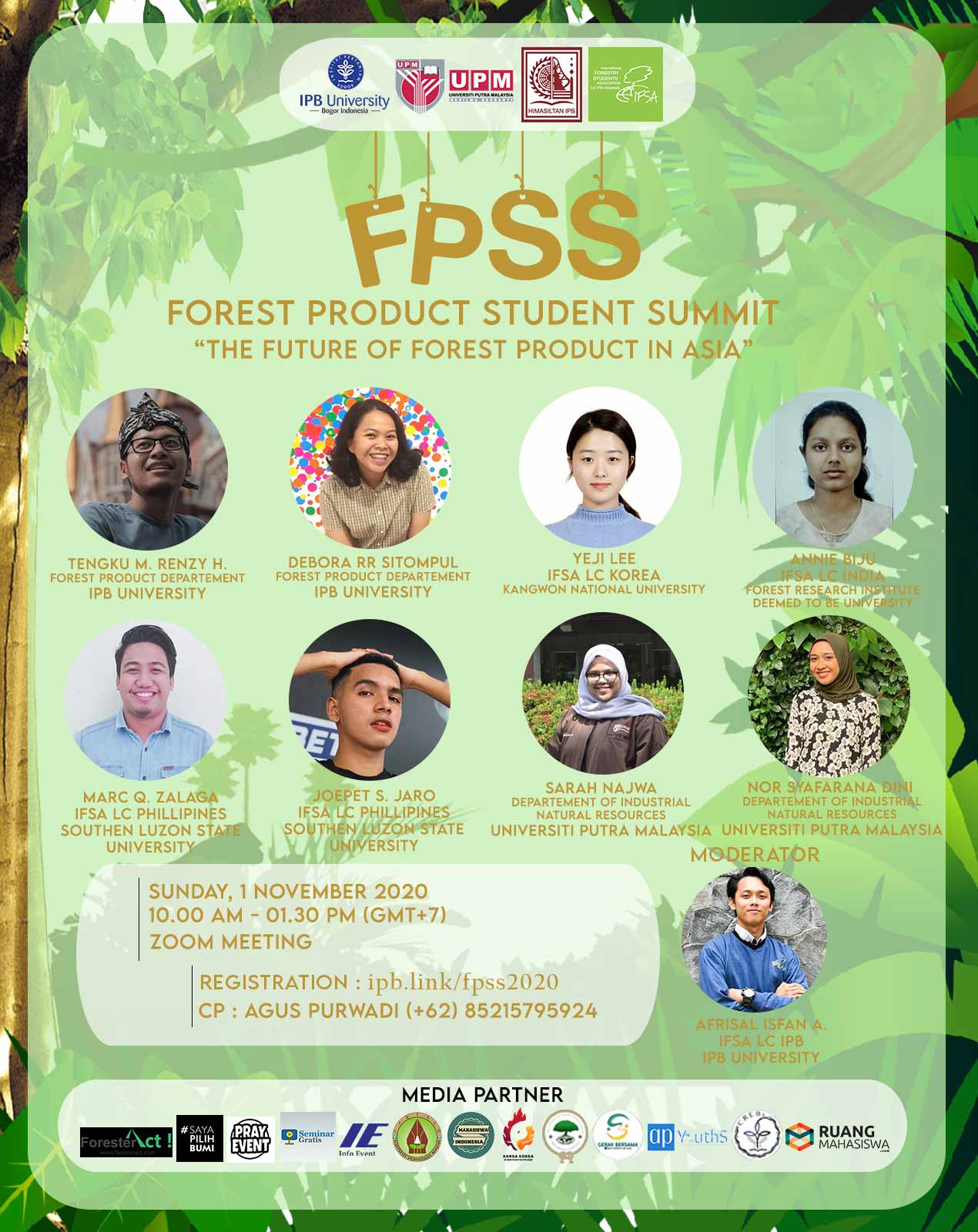 Forest products is materials derived from a forest for commercial use, such as lumber and paper, and also "special forest products" such as medicinal herbs and etc.
But do you know that forest products play an important role in some countries or even on a continent such as tools for economic development? Curious on what will we see in forest products in the next 5 years? or even 10 years later in asia? Is forest products still an important things in the future?
Uh oh! Dont worry, Himasiltan IPB and IFSA-LC IPB on Forest Product Student Summit will discuss about The Future Forest Product in Asia.
This event will be organized on :
: Sun, 1 November 2020
: 10.00 am – 01.30 pm (GMT+7
: Zoom Meeting
Registrasion : http://ipb.link/fpss2020
CP : Agus Purwadi (+62)8521579924
FREE E-CERTIFICATE
We'll see you, Wooders!
#ForestProductStudentSummit #HimasiltanGoesToField #UkirKreasi #Himasiltan #Kamisiap #DHH #Kompak
__________________________
PRS/05/X/2020/93
Division of Partnership
Himasiltan IPB 2019/2020
___________________________
Official Line : @izh8213s
Web : himasiltan.lk.ipb.ac.id
Ig : @himasiltan_ipb
Twitter : @himasiltan_ipb