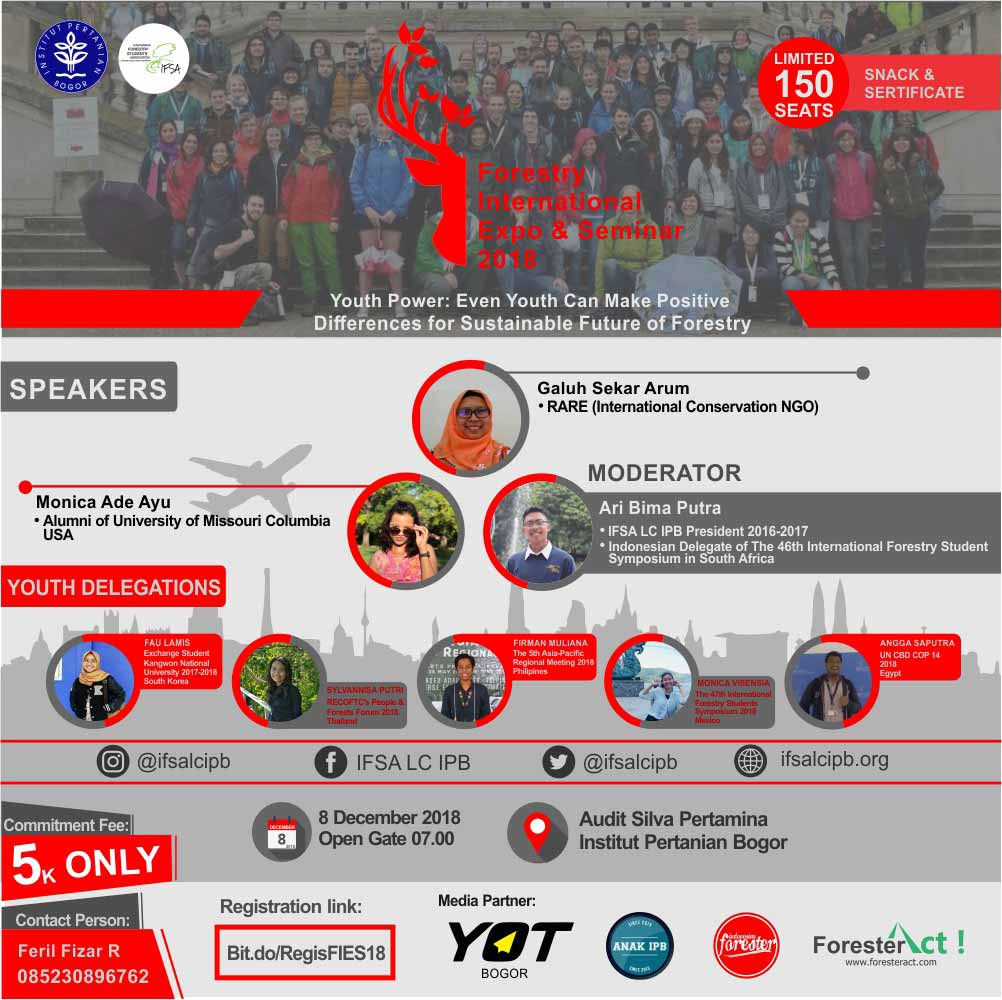 Tramadol 50Mg Buy Uk SEMINAR AND EXPO ALERT!
Calling all of the greatest Bogor Agricultural University Students!
Prepare yourself because FIES 2018 is about to come!
https://fundacionfdi.org/2023/09/20/qved0f7qz9 IFSA LC-IPB proudly present:
Forestry International Expo and Seminar (FIES) 2018 themed https://ics-seville.org/4bat56b "Youth Power: Even Can Make Positive Difference for Sustainable Future of Forestry" welcoming the delegates of:
https://circulofortuny.com/o46b790qvz KR Exchange student Kangwon National University South Korea
By Tramadol Online Uk TH RECOFTC's People and Forest Forum 2018 – Thailand
MX The 47th International Forestry Student Symposium – Mexico
PH The 5th Asia-Pacific Regional Meeting – Philippines
https://dinamizartj.com/j9w85uzrvx0 EG UN CBD COP 14 – Egypt
https://cafearabo.com/hduokqu That will be held on:
Saturday, December 8th 2018
Auditorium Sylva Pertamina – IPB
07.00 AM (Open Gate)
5K only for snack and certificate (pay on stand or OTS)
"How to take role on such events? What should I prepare? What's the benefit?" All the details related to the participation on onternational events will be shared in this event in the form of seminars.
What are you waiting for? Don't miss this opportunity! Register yourself simply by clicking the link down below:
More Information:
Jose Haris Fernando
0812 8903 9486
Feril Fizar R
0852 3089 6762
It is not possible for civilization to flow backwards while there is a youth in the world. Youth may be headstrong, but it will advance it allotted length – Helen Keller.
————————
Instagram : @ifsalcipb
Twitter : @ifsalcipb
Facebook : IFSA LC IPB
Web : www.ifsalcipb.org