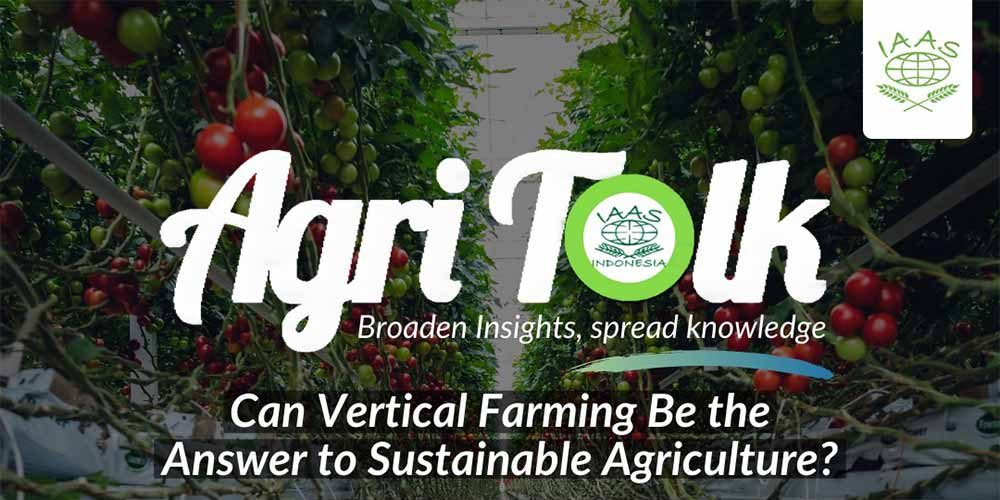 Hi #FamilIAAS
We've heard of vertical farming a lot as one of the solution to achieve a sustainable agriculture, aren't we? But what exactly is the meaning of "vertical farming?
To discuss about it, let's meet on Agritalk with an interesting topic "Can Vertical Farming Be the Answer to Sustainable Agriculture?" at Friday, 27 November 2020 19.30 WIB via Line Square.
Stay tuned and don't forget to join our Line Square on bit.ly/Agritalk !
Hosted by @iaaslcuns, presented by @iaas_indonesia
IAAS Think Globally, Act Locally!
#VerticalFarming  #Agriculture #IAASIndonesia #Agritalk