Assalamualaikum wr. wb.
Good morning, Rimbawan!
Semarak Kehutanan 2017 proudly present, MALAM PUNCAK SEMARAK KEHUTANAN!
It's just several days left to the Malam Puncak Semarak Kehutanan 2017.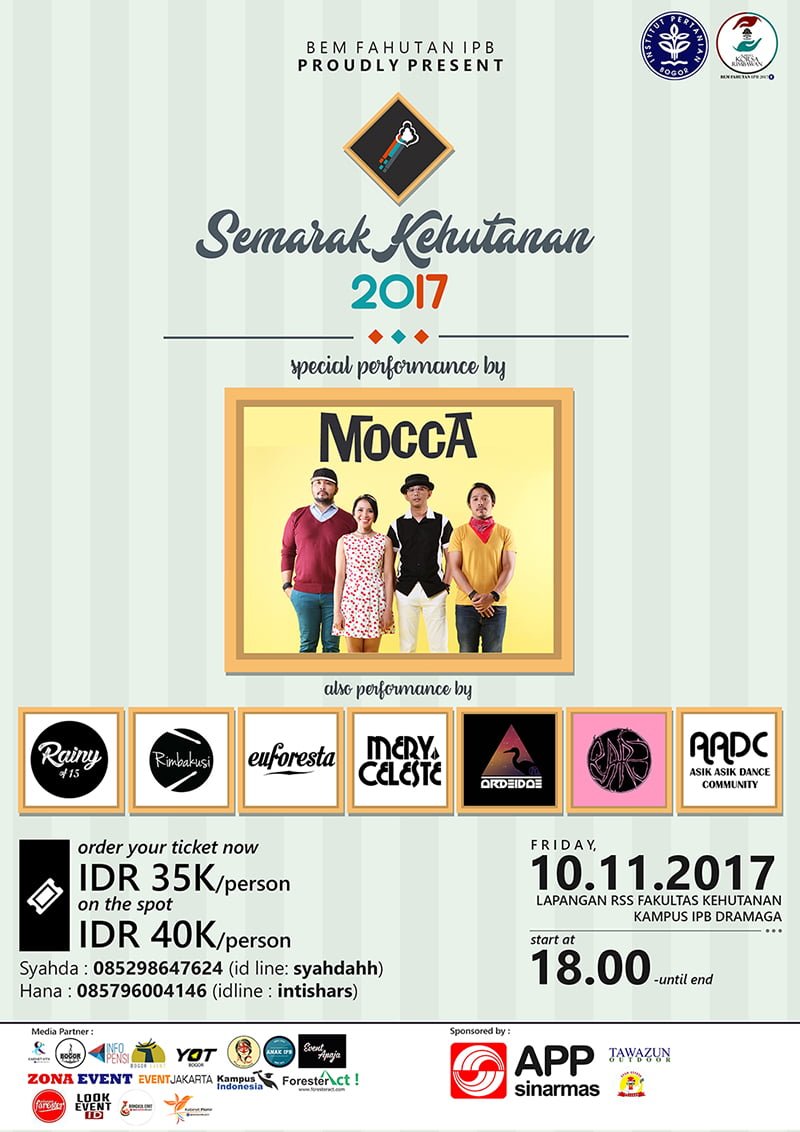 Guest Stars
For you who've been waiting, it's the moment to finally see the special performance by MOCCA.
Also a performance by:
Euforesta
Mery & Celeste
Ardeidae
Rainy of 15
Rare
Rimbakusi
AADC
SAVE YOUR DATE!
10th November 2017 at Faculty of Forestry IPB Dramaga.
Grab your ticket now, only 35K through our ticketing staff
Information
For ticketing inquiries:
Syahda (085298647624) Line: syahdahh
Hana (085796004146) Line: intishars
And for more information follow our social media @semarakkehutanan
Terima kasih.
——————-
AS/024/XI/2017
Departemen Apresiasi dan Seni
BEM Fahutan IPB 2017
Kabinet Korsa Rimbawan
@bemfahutanipb