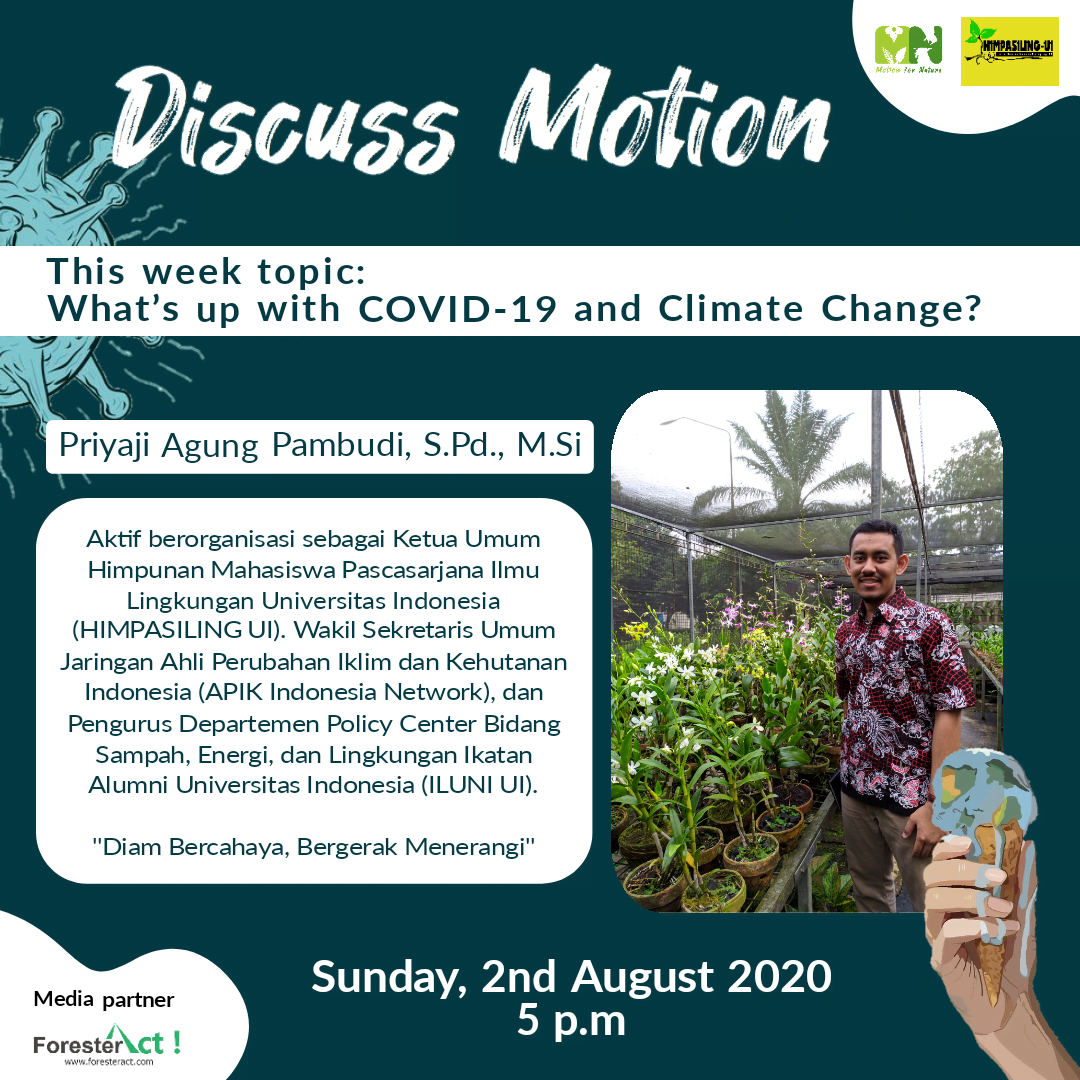 Discuss Motion atau Diskusi Mosi adalah bincang-bincang santai tapi kontennya kental keseriusan guys!
Dimulai dengan pembahasan masalah, secara umum hingga spesifik, karena apa yang kita mau?
Kita mau AKSI!
Profile #DiscussMotion Kali ini:
_____
Language  : Indonesia/Bahasa
Speaker    : Priyaji Agung Pambudi, S.Pd., M.Si
Background :
Aktif berorganisasi sebagai Ketua Umum Himpunan Mahasiswa Pascasarjana Ilmu Lingkungan Universitas Indonesia (HIMPASILING UI). Wakil Sekretaris Umum Jaringan Ahli Perubahan Iklim dan Kehutanan Indonesia (APIK Indonesia Network), dan Pengurus Departemen Policy Center Bidang Sampah, Energi, dan Lingkungan Ikatan Alumni Universitas Indonesia (ILUNI UI).
Diam Bercahaya, Bergerak Menerangi
__________
There's more to Know
More to Show
and More to Do.
Masih banyak yang perlu diketahui
Lebih banyak untuk diperlihatkan,
dan banyak lagi yang bisa dilakukan.
So lets hear'em out!
Yuk kita simak!